🤔 Been wondering if your country is part of our ginormous delivery range? 🤔
We can deliver anywhere in France, and in any country, in Europe and worldwide.
Still itching to know more? Wanna be extra duper sure of which countries exactly?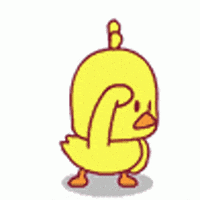 Here's a short but maybe not quite all-inclusive list :
1/ Europe :
France (continental and territories), Italy, Spain (continental, Canary Islands et Balearic Islands), Belgium, Switzerland, Germany, Norway, United Kingdom, Luxembourg, Netherlands, Sweden, Austria, Denmark, Ireland, Portugal, Finland, Greece, Hungary, Iceland, Poland, Czech Republic, Slovakia, Slovenia, Malta, Romania, Russia...
2/ Worldwide:
- North America (Canada, United States, Mexico, Cuba…),
- Middle-East (Israel, Turkey, UAE, Koweit...),
- South America (Colombia, Venezuela, Chili, Peru, Brazil, Argentina…),
- Africa (Morocco, Algeria, Egypt, Guinea, Angola…),
- Asia (India, China, Russia, Indonesia, Japan…),
- Oceania (Australia, New-Zealand, Fiji…)
- And even Greenland (Yup, you heard that right!!).
Wait a second! How come my country isn't listed here, I hear you ask?
Don't stress, the list was just getting too long! Should you not be able to add your country of delivery during checkout, do ask us directly what's going on via our contact form (just click "contact" at the bottom of homepage), by e-mail to contact@myamericanmarket.com, by phone on +33 (0)5 34 50 47 36 or by private message on our social networks . We'll be happy to help. 😉
A little tip! Your delivery address is in Ireland, but you still can't see the carrier? Try entering the following in the zip code box: 0000 That should clear things up 😉